Tucked away in the mountains of northern Arizona, Pure Imagination Festival is "marrying soundscape and landscape" just outside of Prescott with an eclectic lineup, art activations, and a backdrop so pretty it looks fake. 
The grounds at Watson Lake host this one-day, family-friendly (and dog friendly!) event every year, drawing a diverse crowd from around the state to enjoy the springtime weather and good vibes. 
This was Atlas' first year at the fest, and it did not disappoint. Here's what you missed at Pure Imagination 2023: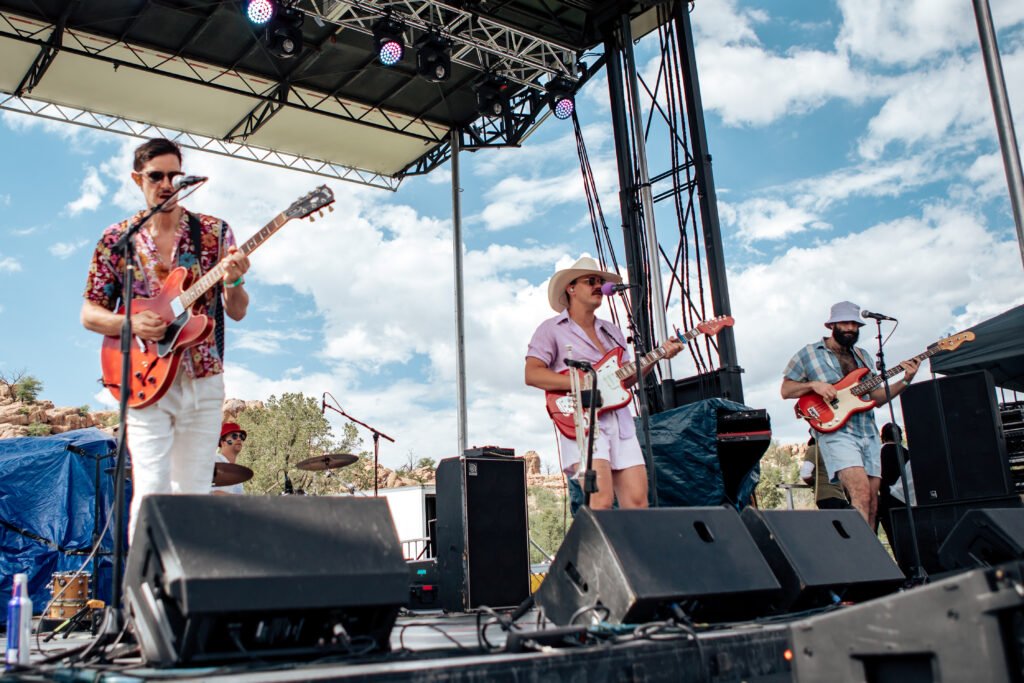 The Sunshine Set: The Brummies​
Nashville-based group The Brummies excitedly explained they'd traveled 25 hours to play in Prescott, and we made it all worth it. With retro influences (60s psychedelic and 90s folk-tinged rock) and appearances from the festival's costumed dancers, this set was the answer to the sunny skies of the mid afternoon. 
Best Vibe Shift: Dirtwire​
No two Dirtwire sets are the same, but one thing is for certain: Things get weird. The duo, hailing from the Bay Area, masterfully weaves deep bass electronic beats with dozens of unusual instruments for a worldly (and otherworldly) sound. And it got the bodies moving, whether in interpretive dance or just in the toe tapping of folks happily ensconced in their camp chairs.
Best Commentary: Allison Russell​
Music and politics have always been intertwined, the former used as a protest platform as far back as we can remember. So it's no surprise in today's climate when artists speak up about the issues that are near and dear to them. Allison Russell, in between her joyful Americana tracks, spoke about how abortion rights are human rights and how women need better protections. But her best line? "I wish I was raised by wolves instead of by White Supremacists." 
Return of a Legend: Lucinda Williams
When country legend Lucinda Williams suffered a stroke in late 2020, the future of her 40+ year career hung in the balance. But the following year, she was already talking about performing again — even without a guitar. Tough as nails, Williams is in the middle of a full tour (with another planned for later this year) and brought both her classics and upcoming releases to the Pure Imagination stage. There may have been more high-energy sets throughout the day, but this one saw the crowd mesmerized in awe.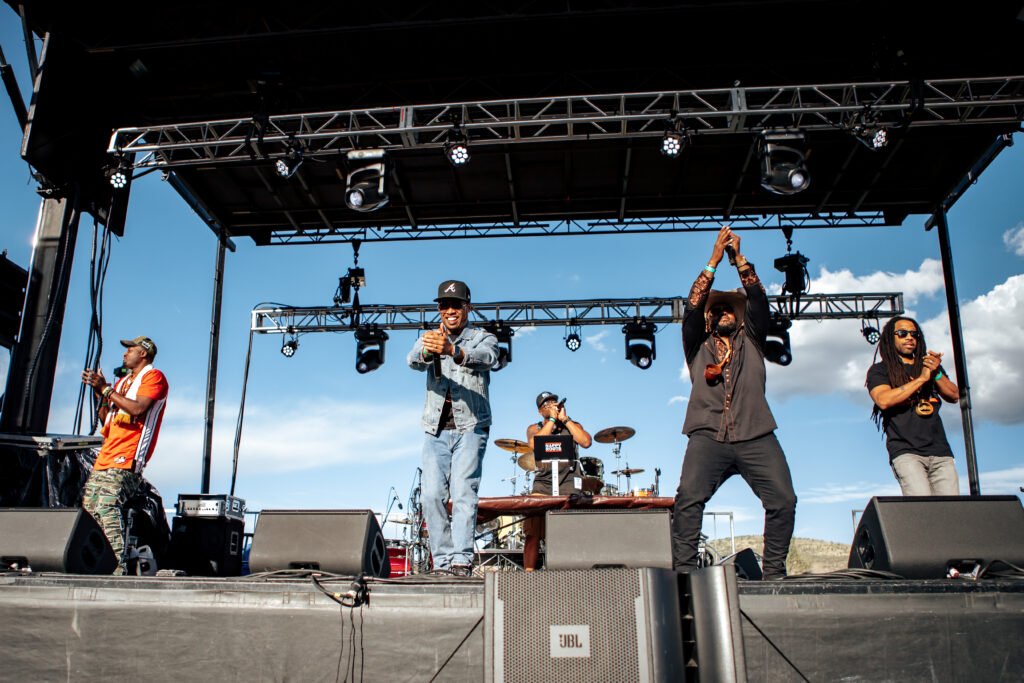 The Hype Team: Nappy Roots
What better way to kick things up a notch than bringing in some hip hop? Southern alt rap group Nappy Roots injected some energy into the afternoon, and older attendees were bemused to see the youngsters singing along with every word.  Once the crowd got over the group mispronouncing Prescott, they raised their drinks to having a "Good Day" and let themselves get swept up in the beat.
"Hey I Know That Song" Award: Capital Cities
Capital Cities are making a slow return to music after five-ish years, but they still remember how to entertain a crowd. Pulling mostly from In a Tidal Wave of Mystery, the group leaned into their funky synths and let their trumpeter shine. Meanwhile, the front row sported gigantic sunglasses that read CAPITAL CITIES across the lenses. The set was a little comeback party for anyone who was nearby, but heads turned across the grounds when the first notes of "Safe And Sound" floated through the air. It was a palpable "Hey, I know that song!"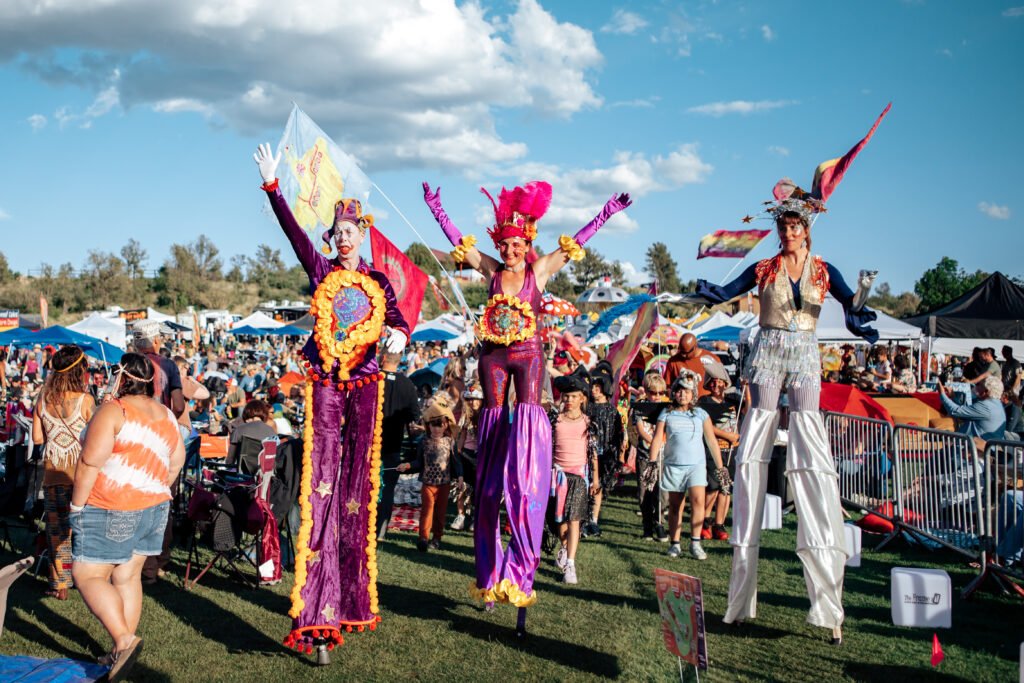 Best Performance Art: Stilt Walkers
Pure Imagination Festival nailed its non-musical activities, from a breathwork workshop to a drum circle (that had participants all day long) to collaborative art like the guest book style mural wall you could sign on your way in. But the most integrated performance art was the stilt walkers who traipsed around the festival grounds and even led a parade of children through the crowds.
Check out the rest of our photos from the fest!
Story and photos by Taylor Knauf