It's not officially spring in Phoenix until the Innings Festival visits the Valley- and their first post-pandemic lineup rocked our world this weekend. With headliners like Foo Fighters and Tame Impala, an impressive roster of MLB stars and stunning weather, thousands of fans took over Tempe Beach Park for a weekend of sunshine and good vibes.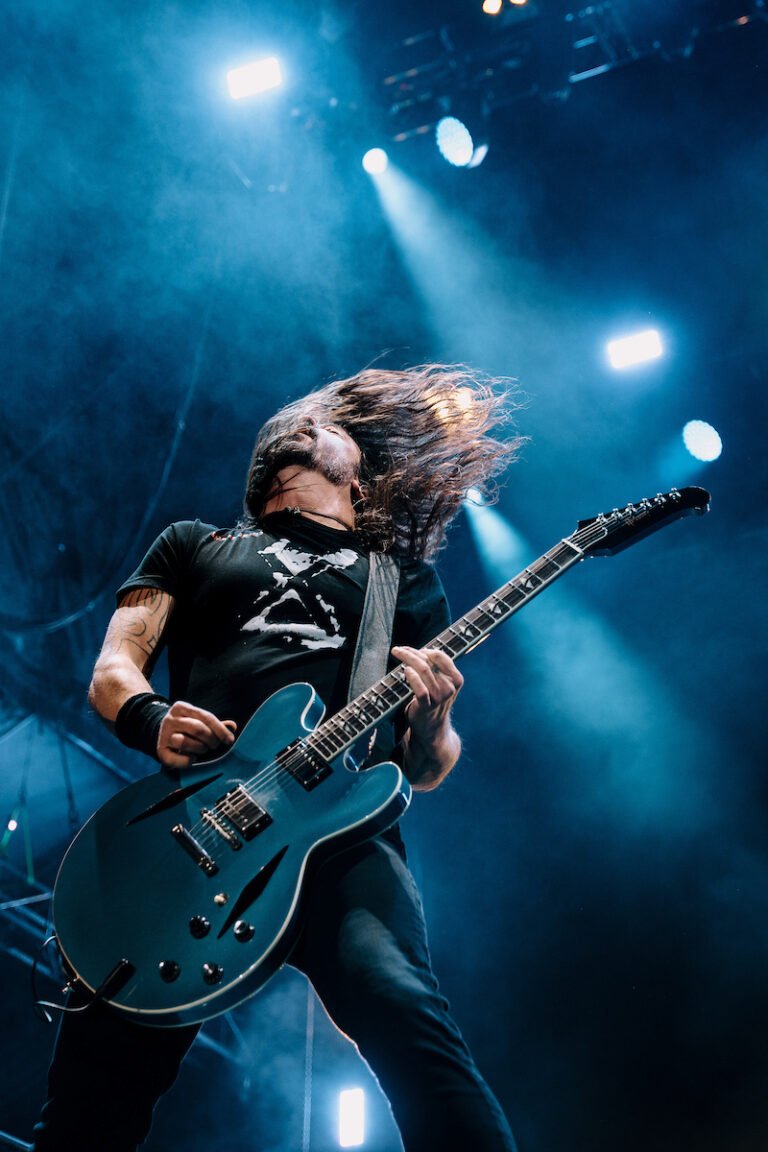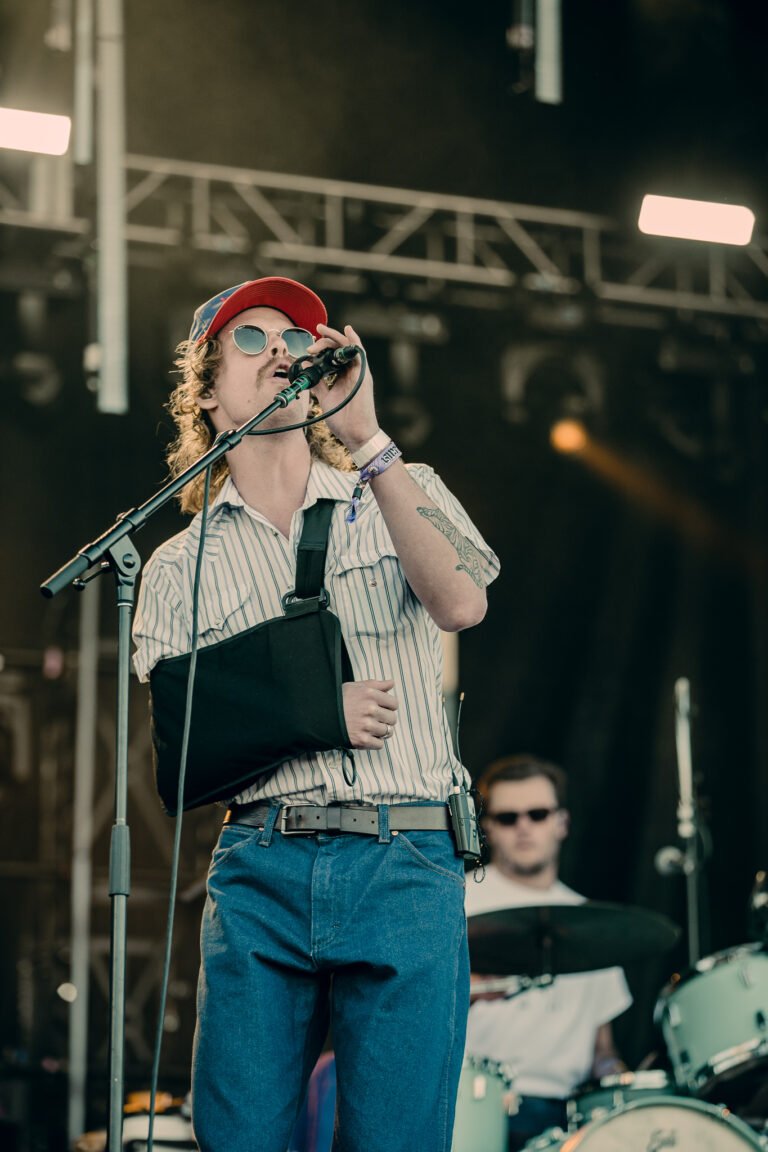 Day One
Foo Fighters
Packing over 20 years of music into just over two hours is a tall order and one that Foo Fighters executed to perfection. Iconic frontman Dave Grohl had the massive crowd in the palm of his hand for every mesmerizing minute of the band's lengthy time onstage as fans passionately sang every word. Despite the size of the audience and the spectacle of the stage, Grohl spoke to everyone like friends, welcoming us back to another year of live shows. 


St. Vincent


Her blazer said Daddy, her immaculate white boots were ready to strut and her guitar was alive with epic solos- St. Vincent is a force of nature and her golden hour set was picture perfect proof. Backed by an incredible band and three stunning singers, Annie Clark took her extensive catalog for a ride into the sunset, drawing more and more fans into the fold. Clark was undoubtedly the focal point, but her kinship with her band and singers shone through as she repeatedly turned the spotlight over to her onstage partners. It was a set unlike any other that day and one that had fans talking excitedly as they exited the park.


Almost Monday


This San Diego trio opened the show with a bright and early second stage set. Their sunny indie pop set the tone for what ended up being an unseasonably warm weekend, but fans were more than eager to brave the rising temps for a chance to dance along. The group rarely visits Arizona and they received the warmest of welcomes in the form of a sizable crowd singing their catchy tunes back to them.


Off the Mound Highlights


Alongside the amazing musical acts on the lineup is a roster of current and former MLB players making an appearance to meet fans, sign buckets of baseballs and even hop onstage to share stories and memories from their time in professional baseball. Roger Clemens, Jim Abbott, Kenny Lofton and more joined Ryan Dempster for a talk show style set that pulled diehard sports fans away from the tunes for a minute. Starstruck kids got one on one moments with their heroes and brought the spirit of baseball to the gig.
Day Two


Fitz and the Tantrums and Matt & Kim


You also get killer acts like indie mainstays Fitz and the Tantrums. No stranger to festival stages, the group brought their signature infectious energy to the Home Plate stage. Their last release as a full band was in 2019, so Innings was one of the first opportunities they've had to play their newest music. And you could say it spurred "All the Feels". 
Fitz hits like "Handclap" and "The Walker" were the perfect primer for the ass-shaking party that's a Matt & Kim set. You may not know what else is on the menu, but there's guaranteed to be chaos and dancing with these two calling the shots. This time around, the duo pulled from their extensive catalog and sampled popular tracks like "Thot Shit" and "Pepas" while blow up dolls (featuring their faces) bounced around the crowd.    


The War on Drugs and Black Pumas


The fans were all smiles as they dispersed, mostly to the massive soundscape of The War on Drugs' set but also to Left Field for the weekend's final baseball player appearances. Then it was back to Right Field for some funky soul with Black Pumas. This duo is on fire right now—if you don't know, now you know—garnering TV appearances, Grammy nominations, and even their own Black Pumas Day in their home base of Austin, TX. The music is stellar on its own, but the charisma of vocalist Eric Burton really seals the deal. Everyone on stage, even the ASL translator, was clearly having a blast, and the closer of "Colors" had everyone singing along by the end.  


Tame Impala


And for the main event: Tame Impala, featuring mesmerizing visuals and a vivid rainbow of lights that set Tempe Town Lake aglow. Kevin Parker let the psychedelic aesthetic carry the show, enchanting the sea of people that seemed to move as one. As a special treat, he added "Nothing That Has Happened So Far Has Been Anything We Could Control" (say that all in one breath) to the set list for the first time since 2015. 


The spring season is finally here and we were excited to be back in the heart of the action at one of Arizona's best festivals. With so many options for music, food, family and fun, that's the beauty of Innings: nobody has to decide if it's a perfect day for baseball or for live music. You simply get both. 


Check out all the photos from an amazing weekend!
Story and photos by Atlas Artist Group
Select images courtesy of Melissa Menzinger, Miranda McDonald, Roger Ho, Charles Reagan and Grant Hodgeon (Foo Fighters, St. Vincent, Tame Impala, The War on Drugs, Off the Mound)