"Well, we're a band, and we're called Weathers."
Frontman Cameron Boyer takes charge and speaks for his band, a fantastic Los Angeles alt rock project that has had a whirlwind of a career so far. As the frontman, he's both the leader and the face of the band, the one who's usually sent to interviews and has told their story dozens of times. Still, after an EP, an album, and multiple tours and experiences, it's hard to know where to begin.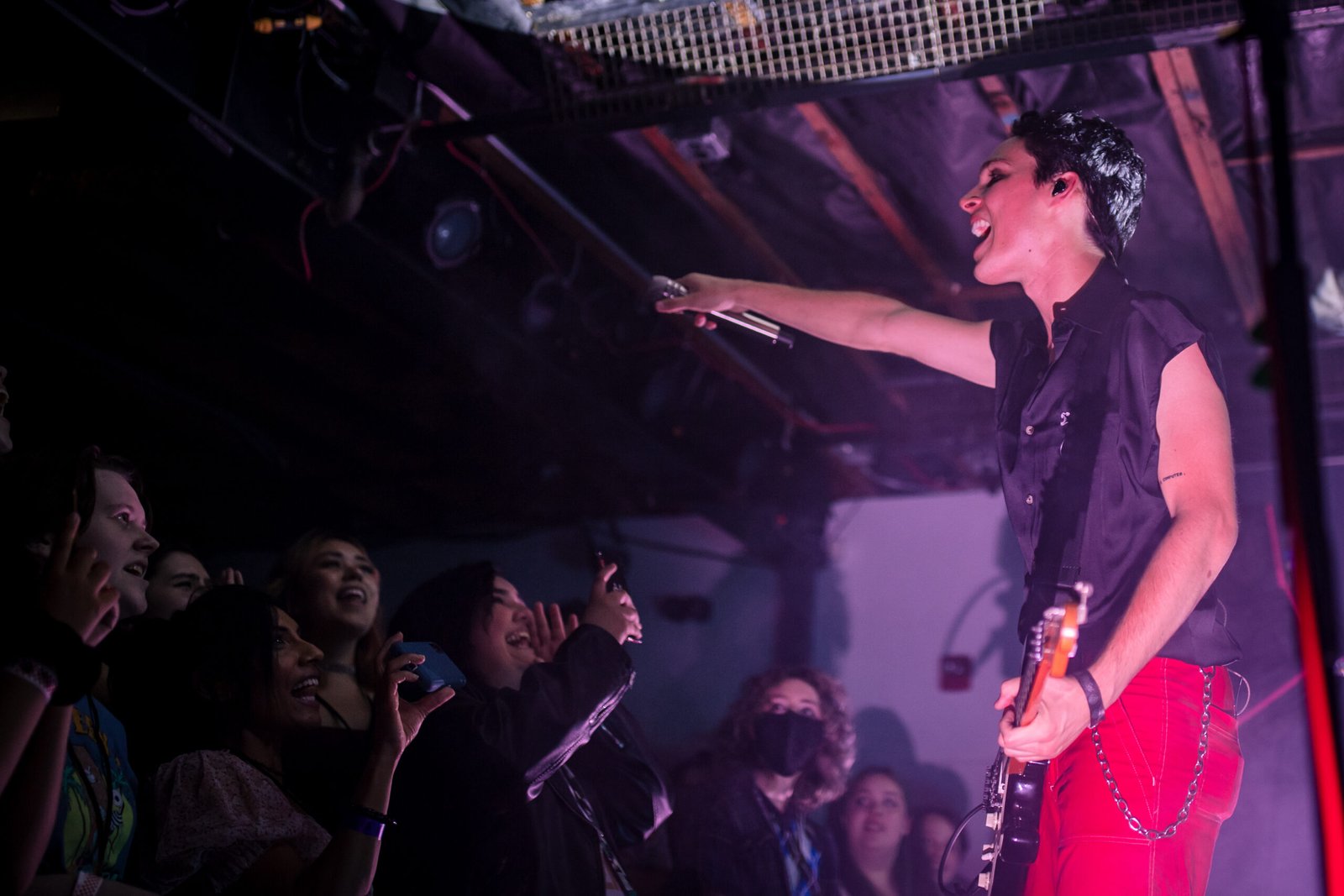 As it goes, the members of the band grew up listening to the classics: The Police, Zeppelin, and The Cure were always in the rotation, and they've cited The Pixies as an influence as well. Both Boyer and drummer Cole Carson are second generation musicians—their fathers were in a band together in high school, and after seeing a video of Carson drumming, Boyer recruited him to the band that's now Weathers.  
They still needed guitar and bass, so Boyer put out a Facebook post, and bassist Brennen Bates was the only one who responded. And finally, guitarist Cameron Olsen was poached from another band. The solidified group ran through a long list of band names, but Weathers stuck with them—it sounded cool, and they were growing up and changing like the weather.
That was a few years ago, and the band members are still only 21. There's been significant growth even from a songwriting standpoint, from an early rule of 'every song has to be dark' to a more nuanced approach of upbeat instrumentals with lyrical undertones that lean heavily on mental health and the rollercoaster of life.
Boyer puts it, "I like to say that our shows are someplace where you can come and have a good time, but you're also crying."
Mental health is something that has personally affected all of the band members, and some of their key songs, notably "I'm Not Ok" and breakout track "Happy Pills," directly address the topic in a way that defies stigma and opens up the much-needed dialogue. Even this year's "Dirty Money" isn't about money at all, but rather ego and the internal ups and downs of budding fame.
Enthusiastically, they all agree that they'd love to get involved with organizations and events that benefit the cause. Like Andrew McMahon has the Dear Jack Foundation, Weathers want to give back. "One way or another, we're going to make it happen," Olsen assured.
Their backgrounds and experience, coupled with the fast-tracked growth of being in a band with fans, makes them more mature than the average early 20-something, so it's funny to imagine them as college students. But amid the Varsity Blues scandal, you can't help but wonder what their parents' take on college versus pursuing music is.
"My mom definitely still tries to get me to take online classes," Bates said. The others nodded in either agreement or sympathy. Boyer added, with a smile: "My dad and I butt heads about it."
Lucky for the indie scene, their pursuit of music is just getting started. After 2016's "I Don't Wanna Know" and "Happy Pills," the group got signed to RCA Records and then took over a year to regroup, write, and change up their sound. They returned last year with Kids in the Night, a breathless sprint through a dozen different well-crafted stories and witty lines: "I can be a handful/ But that's why you have two hands" is still a personal favorite, several listens later.
Underneath the lyrics are high-octane guitar tracks and pop hooks, a crossroads where retro rock & roll meets new school cool. ("Thank god someone thinks we're cool," Boyer said.)  
Their throwback aesthetic is deepened by their vintage style, part 50s greaser and part fringe L.A., and they also got inspired by their producer's 1958 Silvertone guitar. Its grit adds character and some imperfection, which the band wanted to emulate in their music.
For anyone who's never given Weathers a listen, here's Boyer's advice: "I always recommend listening to our album while on a night drive." The record is fast-paced to keep you alert and a little bit existential and introspective so you can get lost in your own thoughts.
Growing up in Los Angeles with iconic roads like Sunset Blvd. and Highway One, it's no wonder why the band fell in love with going for drives. After their album, they suggest adding Joywave, Foals (Carson waxed poetic about the new album Everything Not Saved Will Be Lost,) Sir Sly, and some oldies to your night drive playlist.
They're big admirers of Sir Sly and other bands who are doing things differently and giving the scene some direction. Grouplove is another example, and that's who Weathers wrote "Casual Mondays" with, a "totally random" opportunity set up by their agent. "They're, like, my mom's favorite band," Olsen added.
But when they're not making music, they like playing basketball and all consider themselves car guys. Boyer also is passionate about film—he described driving through Idaho as the trailer for seeing Montana—and the rest of the band proudly explained that he directed their music videos. Their obvious support for each other is a huge strength and promises a bright future.
"We're very punctual as a band," Boyer mused about their other strong points. "But we're lazy," Bates chimed in, to immediate laughter and opposition. "Not lazy, but we take awhile to get around to things sometimes."
Just like in their music, they're honest and candid, and they've managed to strike a chord with fans who packed the room last time they were in town. Their shows are high-energy, a party from start to finish. And when you leave, soaked in sweat from dancing all night, you have the perfect songs to play on the drive home.
Story and photos by Taylor Knauf